Optimisation of the feed for your slaughter pigs can make a difference to your bottom line
When producing slaughter pigs, it is essential to optimise feed and feed utilisation in order to ensure the best possible production value.
DanVit offers consultancy services and feed that can help you obtain a low feed consumption and a high daily growth level.
We offer continuous follow-up checks of your feed consumption at the farm compared to your feed budget.
Let DanVit optimise your feed so that you can optimise your production.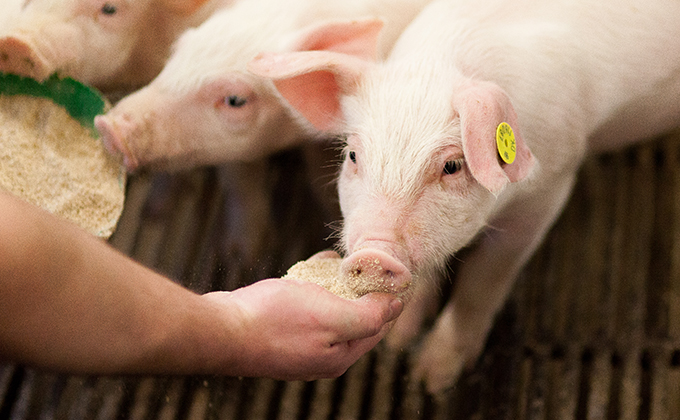 Focus on slaughter pig production
Throughout the past few years, we have experienced an increased focus on slaughter pig production, both in terms of the pig and the environment.
In order to reduce feed consumption, it is important to optimise as much as possible.
Average consumption 2.55-2.75 per 2.2 lbs (1 kg) of growth
If you would like to find out more
FAQ
Find the answers to general questions
Download
Get brochures, logo packs and product descriptions
References
Read our customer cases here
We are happy to assist
0045 7070 1540
Need consultancy regarding slaughter pigs?
Contact us at tel: 0045 7070 1540
DanVit A/S
Borumvej 51
DK-8381 Tilst
Tel: 0045 7070 1540
mail@danvit.dk