The yield of your sows is vital
A Danish sow is an efficient, specialised animal which has been bred to yield more – and that requires proper feed, preferably from DanVit.
We are aware that for you as a pig farmer it is very important that the sow provides plenty of milk and has a high conception rate. In order to ensure optimal conditions for your sows, it is essential that they are provided with the nutrients needed. The ideal yield of the sow depends on the right feed and energy composition.
We offer continuous follow-up checks of your feed consumption at the farm compared to your feed budget.
Let DanVit optimise your feed so that you can optimise your production.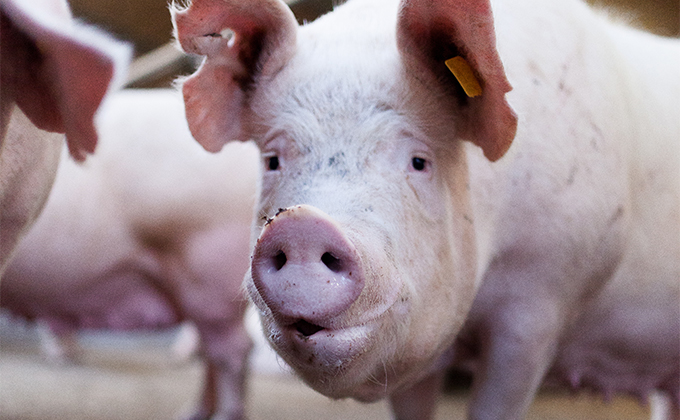 In order to provide the best possible conditions for your breeding animals and obtain the highest possible yield, it is important that you are in control of your management strategies and your litters.
Usually, you get the optimal litter size as of the third /fourth litter.
There is no exact recommendation as to the optimal number of litters that a sow should have before it is consequently released after a certain number of litters; however, the financial differences between consequent exchange after six or eight litters are insignificant.
Source: Seges, pig farming
Weaned piglets in 2015: 30.6/years sow
Weaned piglets in 2019: 33.0/years sow
A highly productive, lactating sow drinks 6.6-8.8 gl (30-40 l) of water per day
If you would like to find out more
FAQ
Find the answers to general questions
Download
Get brochures, logo packs and product descriptions
References
Read our customer cases here
We are happy to assist
0045 7070 1540
Need consultancy regarding sows?
Contact us at tel: 0045 7070 1540
DanVit A/S
Borumvej 51
DK-8381 Tilst
Tel: 0045 7070 1540
mail@danvit.dk