RENT VAND I STALDEN ER DEN VIGTIGSTE KILDE TIL SUNDE GRISE
Biofilm i vandrørene er god grobund
for mange bakterier
"Da vi ikke kan se ind i rørene, er det vigtigt vi finder en løsning, som vi ved med sikkerhed renser rørene helt ud i det sidste del af strengen" fortæller DanVit's Søren Jensen
Det blev starten til et samarbejde mellem DanVit og Grundfos i foråret 2022 om vandrensningsanlægget Oxiperm Pro. Oxiperm anlægget sørger for at producere og dosere præcist den mængde biocid der er nødvendigt, også selvom flowet i rørene ændrer sig og vandet er rent, så der ikke opstår biofilm i rørerene som giver bakterierne mulighed for at formerer sig.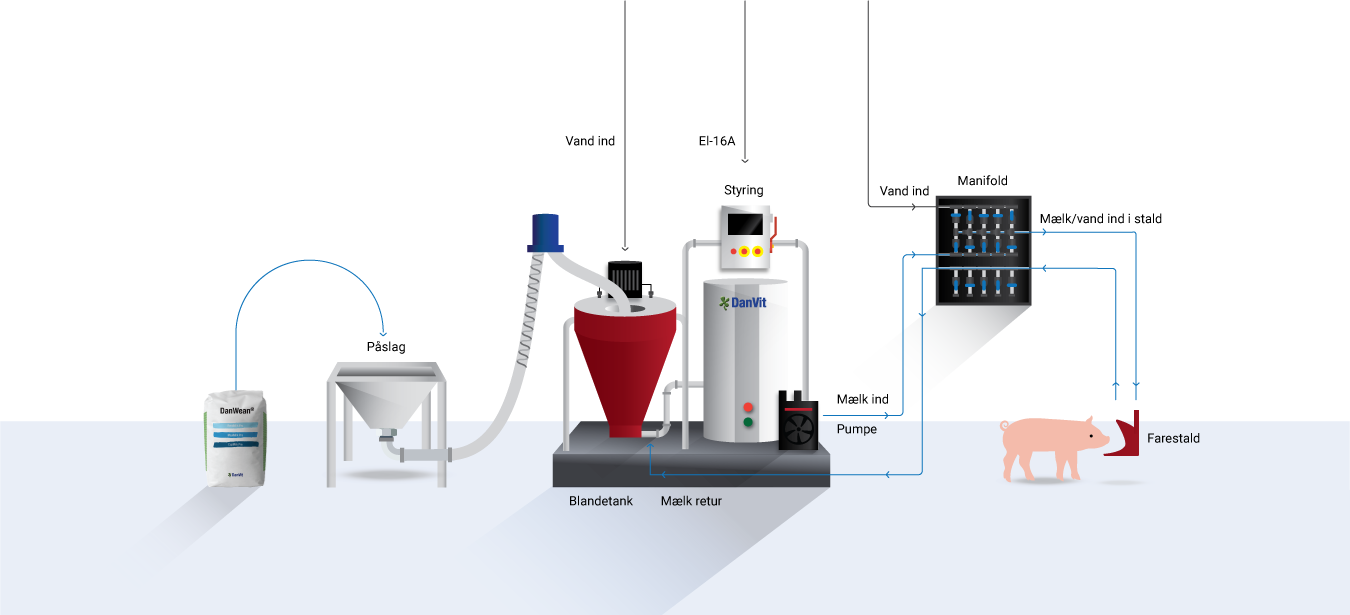 WHEN YOU INSTALL A DANVIT MILK FEEDING SYSTEM FOR MILK FEEDING IN YOUR FARROW PENS, YOU ACHIEVE A LONG RANGE OF ADVANTAGES
Your advantages of using a milk feeding system from DanVit
MORE PIGLETS BY EACH INDIVIDUAL SOW
Each sow can feed more piglets, thereby reducing the number of lactating sows needed, and weaning each individual piglet becomes much easier because the piglet has achieved a higher starting weight in the climatized barn than if you would not use a milk feeding system and milk powder from DanVit.
MIXED ALL DAY AND NIGHT
The unique thing about your DanVit milk feeding system is that the milk powder is mixed all day and night. Mixing takes place based on mixing recipes which are managed within a logically structured PLC control unit that controls the measuring and stirring procedure of the system. You can use the control unit to decide how often you would like the system to run the automatic cleaning procedure.
OPTIMAL QUALITY
The milk is distributed to each individual sty through a circulation system. This ensures a high level of milk quality – also in barn sections with small pigs and low consumption.
CONSUMPTION LOG
In order to always have the full overview of milk consumption in your barn, you can retrieve a log that shows you the consumption of water, milk powder and cleaning agents.
Choose the right milk powder
– this is vital to your success

Det er vigtigt at vælge det rigtige mælkepulver til dit mælkeanlæg. 
DanVit tilbyde 4 forskellige slag mælkepulver til både trug og mælkekopper.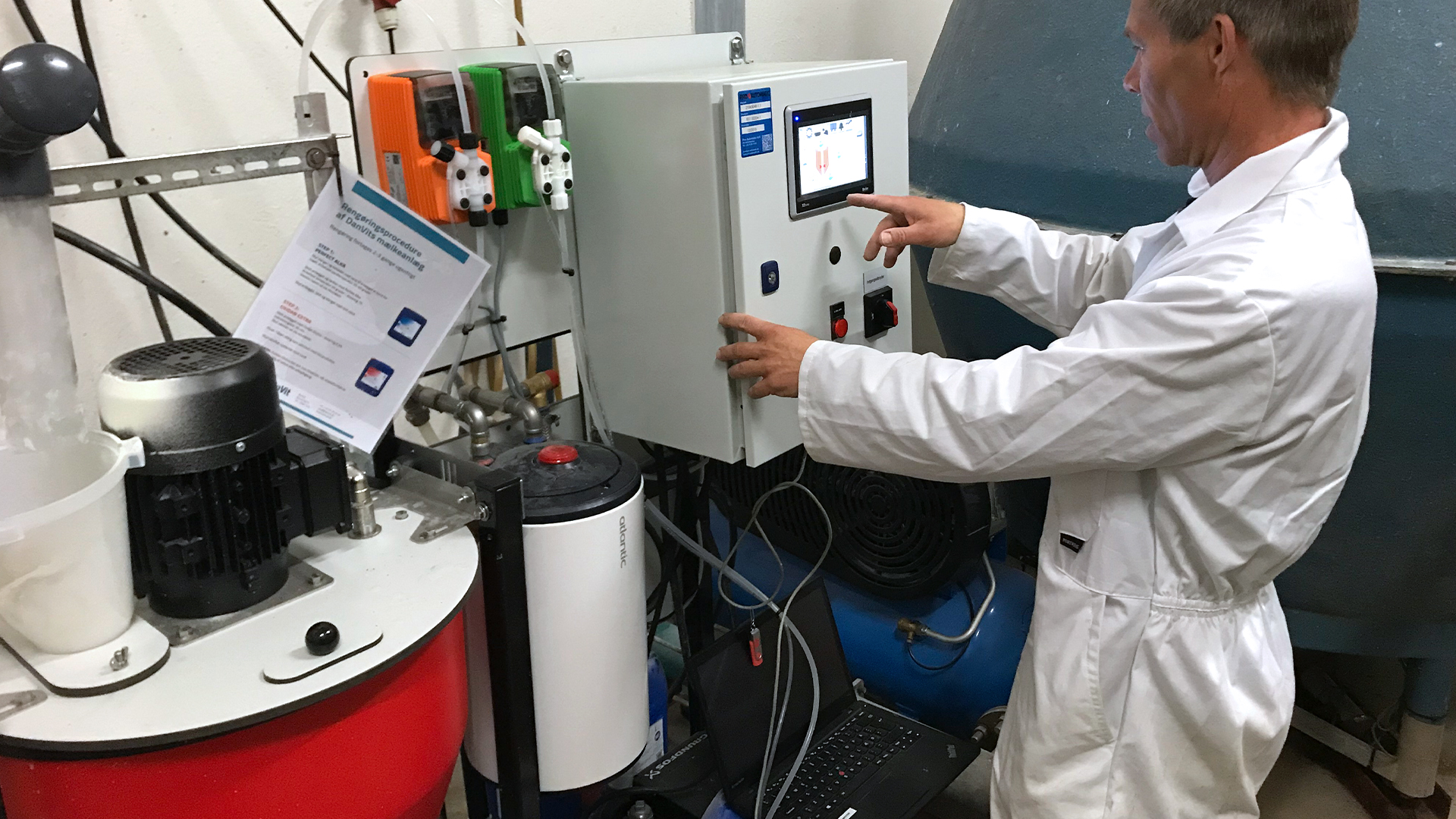 We are happy to guide you in terms of cleaning, location and installation
One of your keys to success is the cleaning of your milk feeding system and choosing a location for your facility that makes your work easier. DanVit is happy to provide consultancy services and guidance in terms of both installation, location and maintenance of your milk feeding system.
We are happy to assist
0045 7070 1540
Need advice on milk feedings systems?
Call us today at +45 7070 1540
DanVit A/S
Borumvej 51
DK-8381 Tilst
Tel: 0045 7070 1540
mail@danvit.dk