Feed solutions,
quality products
and consultancy services
at world-class level
As a farmer with your own feed production, we can offer you a solution that suits the raw materials and options you have in your production.
We offer the best milk feeding system on the market.
Our passion at DanVit is good raw materials and proper consultancy services.
Which animal group are you interested in?
Because the yield of your sows is vital to your animals
Because piglet care is important to their well-being
Optimisation of the feed for your slaughter pigs can make a difference to your
Because feeding milk to your calves is essential to obtaining the optimal dairy cow
Feed materials from DanVit
Feed solutions at world-class level
DanVit stands for Danish knowledge and Danish experience.
Using DanVit products ensures the optimal profit.
Based on our knowledge and experience, we optimise the feed mix to fit your farming conditions.
We assist you in understanding what a feed mix adjustment can do for you and your bottom line.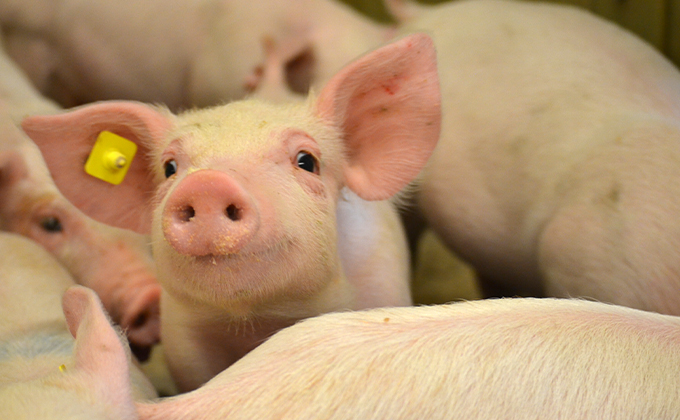 Tailor-made feed solutions
Amongst other things, DanVit specialises in milk replacement solutions and possesses in-depth experience in terms of delivering turn-key milk solutions. Our solutions consist of an automatic feeding system and milk replacement powder of a very high quality that make the feeding process much easier.
Our customers describe us as a very reliable supplier of tailor-made feed solutions for pig farmers, focusing on customer satisfaction and good quality at competitive prices.
The danish pig population
On July 1st 2020, the size of the Danish pig population amounted to 13.2 m, 4.9% up from last year.
66% of the Danish meat consumption is pork.
35% of the Danish pig productions is located in Central Jutland.
90% of all pork produced in Denmark is exported.
When NutriFair opens its doors on January 15th and 16th 2020, we are ready to talk to you! Visit our booth for a talk about you and your pig farming situation, and find out what DanVit offers you as a customer. Amongst other things, you can take a look at our milk...
Har du stor viden og indsigt i svineproduktion, og kan lide at lave en god forretning til gavn for kunden og DanVit er det måske dig vi søger?
On July 1st 2020, DanVit celebrated its 10 years anniversary Much has happened since DanVit was founded by Morten Gregaard and Henning Sørensen back in 2010, and despite Covid-19, we wanted to celebrate this special moment. All DanVit employees enjoyed a nice...
DanVit A/S
Borumvej 51
DK-8381 Tilst
Tel: 0045 7070 1540
mail@danvit.dk