Sour energy supplement for pigs
YoghurLac is a tasty, energy-rich and sour powder product that turns as thick as yoghurt when mixed with water.
The sour nature of YoghurLac and the added lactic acid bacteria contribute to a healthy stomach and intestine function.
It is the perfect energy supplement for small and weak pigs with stomach problems.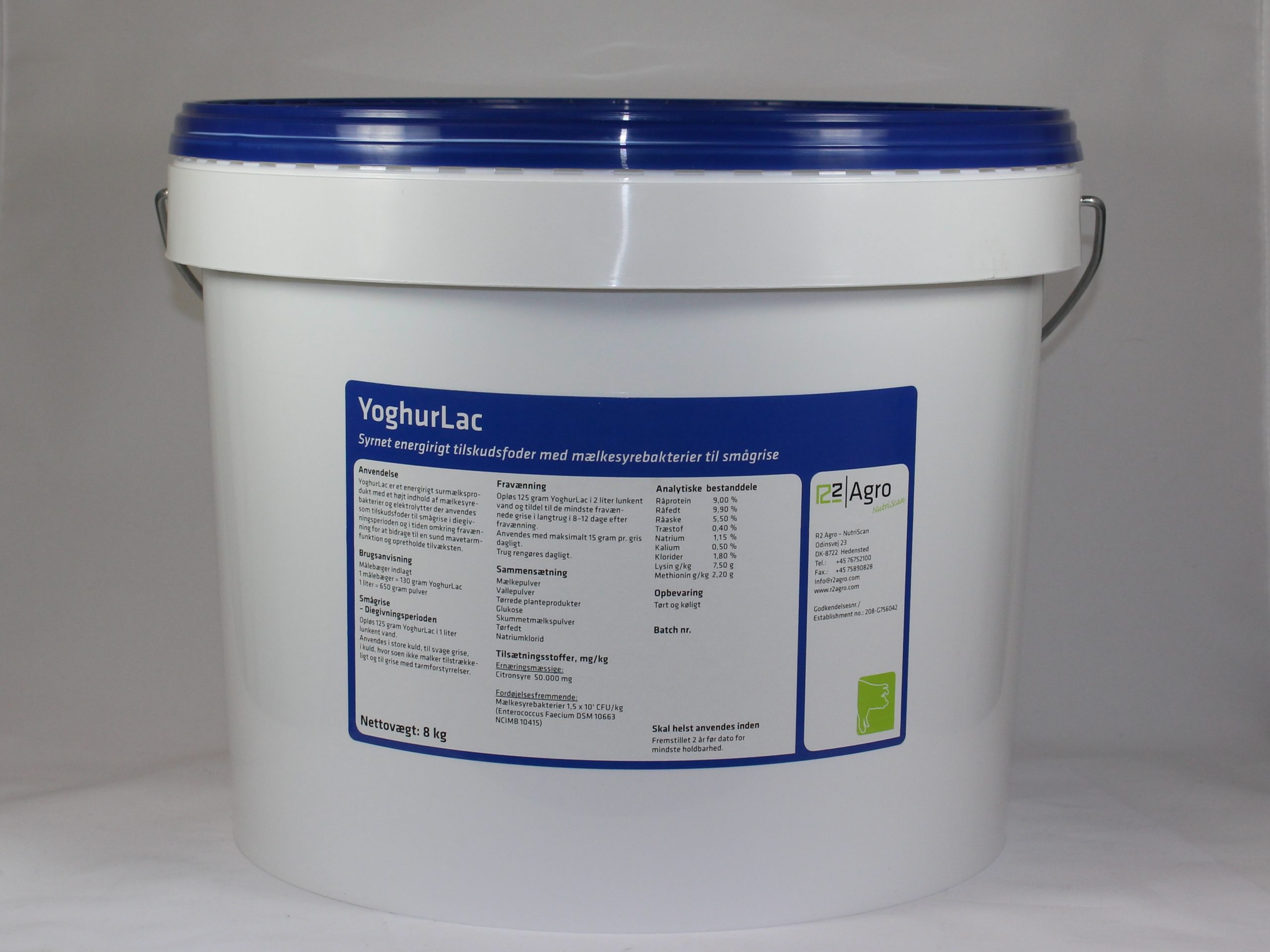 WHAT IS YOGHURLAC?
YoghurLac is a concentrated and energy-rich soured milk product in powder form that you just mix with lukewarm water.
YoghurLac improves digestion and the production economy. Stirred YoghurLac has a yoghurt-like texture.
WHEN?
For suckling pigs as a supplement to the mother's milk. For weak piglets and large litters that cannot get sufficient mother's milk.
HOW?
Mix 4.4 oz (125 g) YoghurLac with 1/4 gl (1 l) of lukewarm water whist stirring to create a yoghurt-like mixture.
Soured milk product containing lactic acid bacteria that assist in maintaining a good stomach and intestine system.
Good souring procedure that provides a low pH value without compromising on taste.
Stays fresh and appetising in the bowls.
Milk powder that contributes digestible energy and milk proteins.
If you would like to find out more
FAQ
Find the answers to general questions
Download
Get brochures, logo packs and product descriptions
References
Read our customer cases here
We are happy to assist
0045 7070 1540
Do you need consultancy regarding your piglet feed
Contact us at tel: 0045 7070 1540