SowFarTabs contributes to ensuring that the farrowing goes according to plan
The unique composition behind SowFarTabs of organically bound minerals, amongst other things, provides a contraction-stimulation effect that assists in ensuring a good farrowing.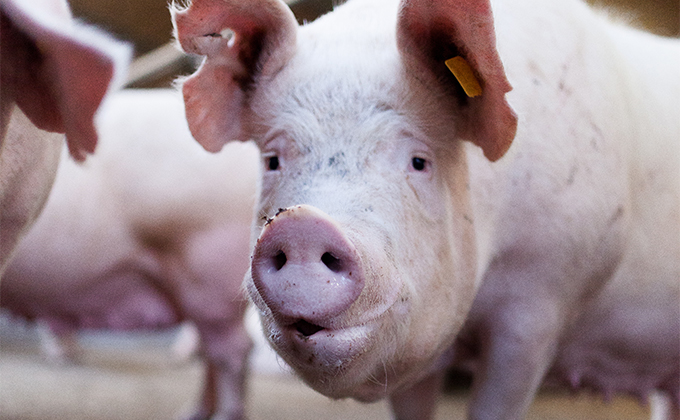 USE
SowFarTabs are easy to use and dose – perfect for a busy schedule.
Use it during the last six days leading up to expected farrowing.
DOSAGE
We recommend 1-2 tablets twice a day for sows.
We recommend 1 tablet twice a day for gilts.
DELIVERY
This product is delivered in buckets of 11.2 lbs (5 kg).
Delivery is free of charge when ordering a minimum of six buckets.
Why does this product work?
Through a composition of organically bound materials, salts and energy sources, amongst other things, SowFarTabs® stimulate contractions and has a muscle-relaxing effect. This reduces muscle cramps and eases the farrowing. In turn, this ensures less stress for both the sow and the piglets.
Less piglets die during farrowing due to a lack of oxygen
If the piglets have had sufficient amounts of oxygen during the farrowing, they have more energy to orient themselves and find the teats of the sow.
More piglets survive the initial critical hours following the farrowing.
Faster farrowing ensures a quicker recovery for the sow afterwards.
If you would like to find out more
FAQ
Find the answers to general questions
Download
Get brochures, logo packs and product descriptions
References
Read our customer cases here
We are happy to assist
0045 7070 1540
Do you need consultancy regarding your piglet feed
Contact us at tel: 0045 7070 1540