Liquid formic acid efficiently reduces the pH value.
Formic acid is particularly efficient as a means of fighting salmonella and other damaging bacteria. In addition, formic acid has a highly effective antibacterial effect and it efficiently conserves wet feed.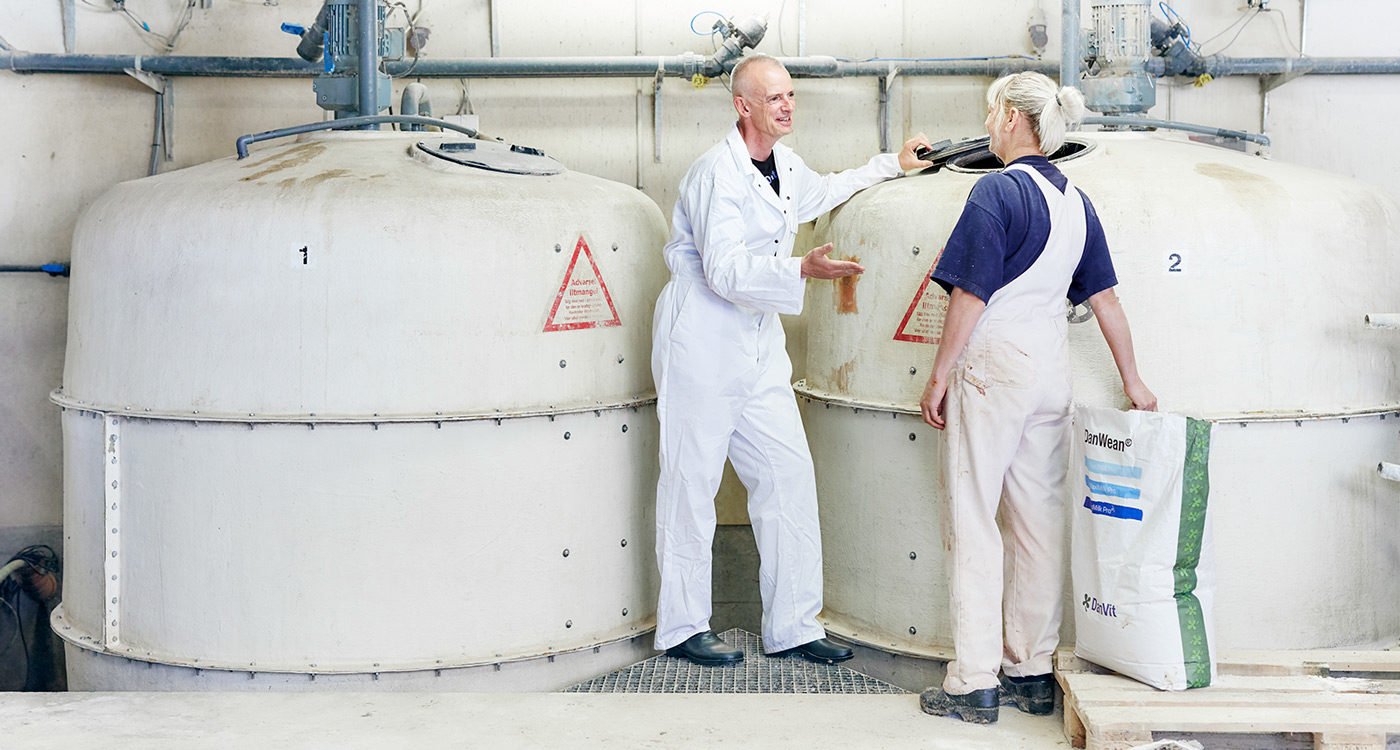 ADVANTAGES
Formic acid is used if you have HACCP because this is the cheapest way of reducing pH in wet feed and fighting salmonella.
DOSAGE
Use 0.1-0.25% in wet feed and 0.5-1.0% in dry feed
ADMIXTURE
Formic acid is an admixture for feed and must not be used in drinking water.
Formic acid requires HACCP approval
If you would like to find out more
FAQ
Find the answers to general questions
Download
Get brochures, logo packs and product descriptions
References
Read our customer cases here
We are happy to assist
0045 7070 1540
Do you need consultancy regarding your piglet feed
Contact us at tel: 0045 7070 1540