DanTabs® feature a unique composition of organically bound minerals, amongst other things, that help by increasing the blood supply to the uterus.
An increased blood supply means that all foetuses have the same access to nutrients from the initial cell division to birth.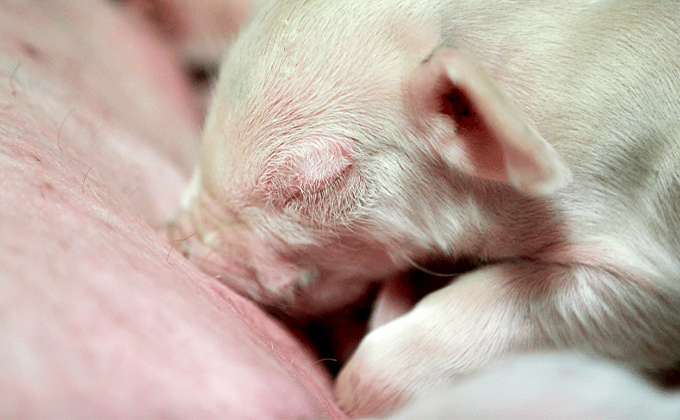 FEATURES
DanTabs® ensure large, homogeneous, live-born piglets.
The litter is more homogeneous and vitality is increased.
You will experience less feed wastage days and a higher farrowing percentage.
USE
DanTabs® are easy to use and dose – perfect for a busy schedule.
We recommend using 2 tablets twice a day for each sow.
Use them from weaning to the last mating.
USE FOR GILTS
Gilts must be given 2 tablets twice a day for 5-7 days prior to the expected oestrus dates.
In case of low oestrus levels, use DanTabs® for up to 10 days.
Expense per sow/year:
€ 4.70
Profit by 0.6 more live-born piglets:
+ € 42.70
Profit by 2% less dead piglets:
+ € 24.00
Profit by 2.2 lbs (1kg) higher weaning weight:
+ € 33.33
If you would like to find out more
FAQ
Find the answers to general questions
Download
Get brochures, logo packs and product descriptions
References
Read our customer cases here
We are happy to assist
0045 7070 1540
Do you need consultancy regarding your piglet feed
Contact us at tel: 0045 7070 1540
DanVit A/S
Borumvej 51
DK-8381 Tilst
Tel: 0045 7070 1540
mail@danvit.dk