A fantastic product that is simply added to the feed mixes.
Used as a sweet and energy-rich ingredient in feed mixes for sows and piglets in order to increase feed absorption.
Homogeneous item which is delivered in big bags and can be used in the add-on element.
Can be used for dry and wet feed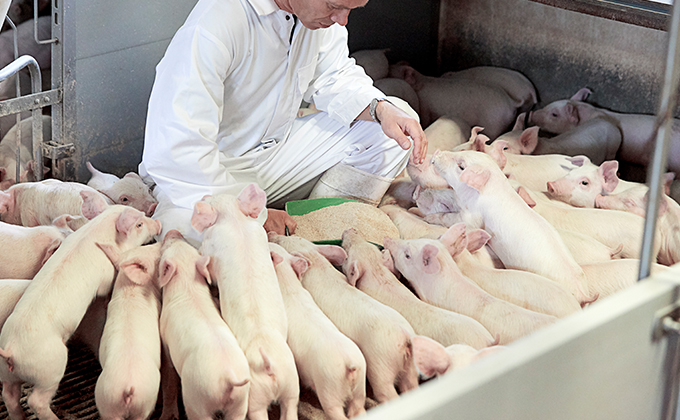 ADVANTAGES
More energy for the sows during farrowing
Increased milk production (sows)
Good appetite (sows)
Good start in life after weaning (piglets)
Increased appetite (piglets)
High growth levels (piglets)
USE FOR SOWS
Add 10-28 oz (300-800 g) per day.
Mixture of discarded cakes and other products from the food industry, only based on vegetable fat.
The product is crushed and stabilised using acid.
Call us to find out about contract prices and larger quantities.
USE FOR PIGLETS
5-8% in the initial mix.
Reduced amount in subsequent mixes.
If you would like to find out more
FAQ
Find the answers to general questions
Download
Get brochures, logo packs and product descriptions
References
Read our customer cases here
We are happy to assist
0045 7070 1540
Do you need consultancy regarding your piglet feed
Contact us at tel: 0045 7070 1540
DanVit A/S
Borumvej 51
DK-8381 Tilst
Tel: 0045 7070 1540
mail@danvit.dk