DanCalf® 50 is a starter milk for small calves.
DanVit has developed this mixture for the very young calves, based on professional recommendations.
DanCalf® 50 has a high proportion of skimmed milk powder, contains min. 50%.
DanCalf® 50 is fortified with Vitamins and minerals to optimize high growth and a strong immune system. In addition, DanCalf® 50 is fortified with lactic acid bacteria for the highest health.
Specially selected fat source that ensures a uniform and high energy absorption.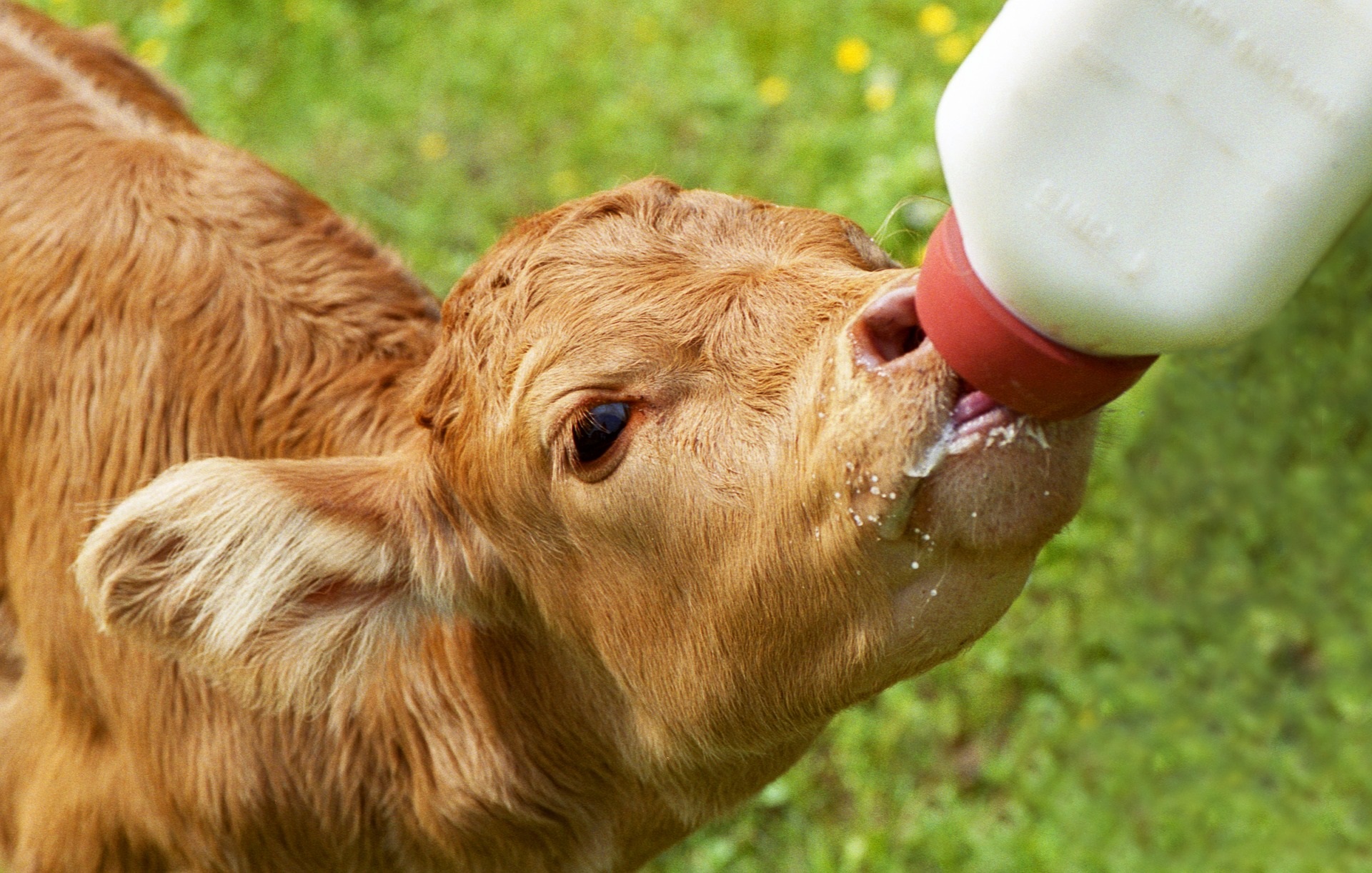 Advantages
High proportion of skimmed milk powder
Added vitamins and minerals
Specially selected fat sources
Dosage
Use the first 3 days to step up the calf to the full amount of milk and use colostrum / transition milk here.
Temperature
IMPORTANT! Use 140 gr. Milk powder / liter of water. The milk must be 40 degrees warm when feeding. This also applies to the water that is offered to the calves afterwards.
Feed plan for calf breeding
Recommendation, large breed (jersey):
Colostrum 4-6 liters within the first 3-4 hours after birth
0-4 weeks: 8-10 (5-7) liters of milk per. calf pr. day
5-7 weeks: 5-6 (3–4) liters of milk per calf pr. day
Gradual reduction from high to moderate amount of milk, e.g. by one liter per. day
Only one daily milk feeding the last week before weaning
Or give the calf milk equal to 20% of the calf's body weight for the first 4 weeks, step down to 10% at the 5th week and wean over 7-10 days at the age of 6 weeks
If you would like to find out more
FAQ
Find the answers to general questions
Download
Get brochures, logo packs and product descriptions
References
Read our customer cases here
We are happy to assist
0045 7070 1540
Do you need advice on milk supplements to calf breeding?
Contact us at tel: 0045 7070 1540
DanVit A/S
Borumvej 51
DK-8381 Tilst
Tel: 0045 7070 1540
mail@danvit.dk